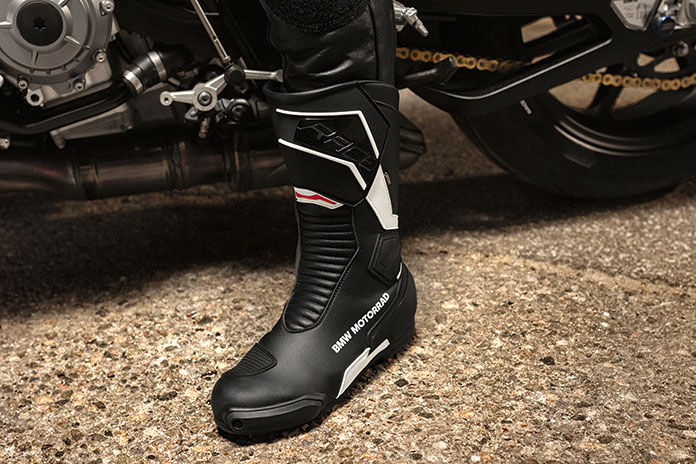 ProRace Motorcycle Boots from BMW Motorrad offer features that make them ready for both the track and on-road tours.
See all of Rider's apparel reviews here.
The versatile ProRace sport boots are waterproof, windproof, and breathable thanks to the BMW Climate Membrane, and the napped leather leg liner adds comfort. Some of the many features include: a form-fitting shin guard, interior reinforcement at the toes, shock absorbers at the heel, a shift-lever guard, an anti-slip rubber treaded sole, a washable insole, and replaceable side plastic sliders. The ProRace motorcycle boots are available in black with a RACE inscription on the shin guard in men's sizes 39-48 for $379 on the BMW Motorrad Ride Collection webpage.
The post New Gear: BMW Motorrad ProRace Motorcycle Boots appeared first on Rider Magazine.
Source: RiderMagazine.com